Baby it's cold outside (Brrrr...) This bipolar weather has gotten the best of me. Now, I'm back with a vengeance!
When I think of winter, I long for summer. The best way for me to fantasize about being on a tropical island, is to shop for the new bathing suits that come out this season. Even though it's the beginning of the year, and I do plan on getting healthier (See that in a new blog post coming soon) I can't resist stalking all of my favorite sites for their new swim wear collections.
I plan on taking a few vacations this year and multiple swim suits will come in handy. Oh yes...coverups too!! I'm going to show you guys a few from some collections that I've been looking at.
MONIF C.
The Guyana
Tropical, sexy, hot, and daring, are many words that can describe this 2015 Limited Edition style fatkini from Monif C. This swimsuit is selling fast. Some colors are already sold out and it's time to move fast before it's all gone.
SWIMSEXY Feat. GabiFresh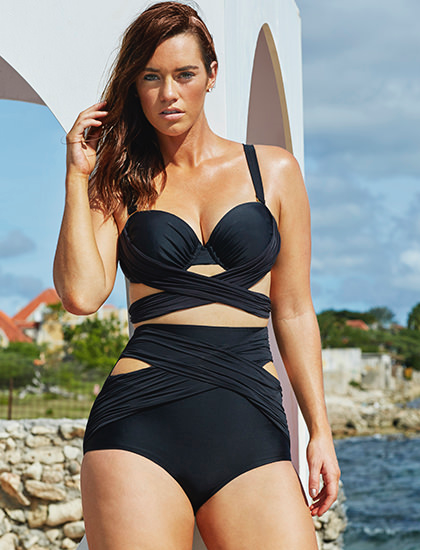 Gabi's second year bikini calibration with SwimSexy sold exclusively at Swimsuits For All has the streets buzzing. SwimSexy is definitely an appropriate phrase to represent the line. You can find the full collection HERE. Which ones are your favorites?
Forever 21+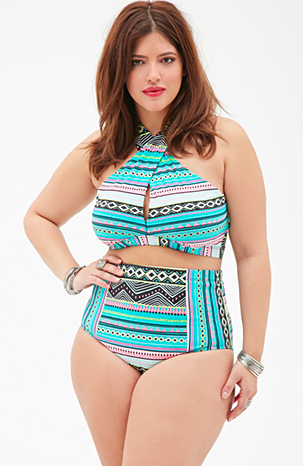 Forever 21+ is stepping there swimsuit game up this year! I can always count on them for a good fitting swimsuit. Though the cut can be questionable as far as their clothes are concerned (see in an upcoming post) their swimsuits have never failed me. Want to view the full collection? click right HERE
Torrid
Torrid has done it again! They have a wide array of swimsuits for the plus size fashionista. The one piece swimsuits are as equally sexy as the 2 piece swim wear. My favorite part of their collection is the wide array of sexy coverups. No need to wear the oversize,extra boring T-Shirt. There is something for everyone to love. View the full collection HERE
There are many more sights currently showing off their new Swimwear collections. As the months go on, I will be displaying more swimsuits and deals for them, as they become available. Stay tuned!!
-Cherice
Disclaimer: I do not own photos of for this post. All photos were used from their respective websites all linked during the post